Testimonials
Having a Neuro Physio on our doorstep is a wonderful bonus. My husband 75 year old has needed Neuro Physio for the last 27 years after a stroke. We have had to travel very long distances in the past so having Dawn on our doorstep is wonderful. We have had a considerable amount of experience over the years and Dawn has enabled my husband to maintain and improve his limited mobility. Without her expertise he would probably be bed ridden It is very difficult for the lay person to know if a Physio is experienced and have to rely on our own judgment. Dawn has experience and has trained with the best Neuro Physio's in England if not the world. This is not an exaggeration. She is a great person as well as a great Physio.
Jill, wife of a stroke survivor, aged 71 years.
Dawn always clearly explains what she is doing, and why, and, as I've found, sympathetically tailors each Physio session to suit my current abilities, needs and mood. She also has up-to-date knowledge and experience of available mechanical and electronic aids to speedier recovery. Under Dawn's direction, I myself have made steady progress and am now not far from walking again at near-normal pace (and with near-normal gait) without the aid of even a walking stick. Eventually, running on grass again, as I used to, is becoming an increasingly realistic prospect.
Michael, severe-stroke survivor with (now rather less!) compromised left arm and leg, aged 73 years old.
Dawn helps review my physical condition and train my carers to provide daily stretches to keep me flexible and stop me from getting contractures due to my paralysis. She is extremely effective and manages a lot in a short session. Dawn is always friendly and upbeat and helps me to solve all sorts of problems with my physical health.
Tom, Complete Spinal Cord Injury, 30 years old.
I have been attending Dawn Burrow Neurological Physiotherapy clinic for over a year. Having being diagnosed with Parkinsonís Disease, I find Dawn gives me excellent physical relief from symptoms of the disease including tremor and muscle pain through a clear understanding of neurological systems, which added to her impressive Physiotherapy skills gives me encouragement at each visit.
Stephen, Parkinsonís disease Sufferer, aged 53 years.
Itís about self-motivation. Dawn wonít do it for you, but she WILL give you her undivided attention, very professional expertise backed-up by real knowledge and understanding, and bags of enthusiasm to help your confidence. I wouldnít have recovered any of my dexterity without her guidance, and I still refer to my exercise notes more than a year later when joints stiffen up. Sheís a treasure.
David, Stroke victim, aged 65.
Dawn is a most thoughtful, positive and helpful therapist. Her care of my wife Joan (aged 69) has enabled her to remain reasonably fit and mobile in spite of her progressive neurological disorder. Dawn has kept me in the picture as to any new developments and needs. Her sense of humour has been an added benefit.
Keith, husband to MSA sufferer, aged 70 years
Dawn is very knowledgeable and she has helped me improve my mobility far more than I thought possible. With her positive attitude and specific exercises, I have seen continual progress for 5 years now. I canít recommend her highly enough.
Ankie, Stroke survivor, 86 years old.
Six years ago, on my return home from Stoke Mandeville, after a serious spine injury (incomplete), which left me able to walk again, after a fashion on crutches; I started work with Dawn Burrow to maintain my mobility. Initially our work consisted of 3 weekly sessions of 1 hour each, including 1 hydrotherapy. Subsequently this was reduced to 2 sessions. I cannot speak highly enough of Dawn's commitment and dedication to her work. This has shown itself in her concentration and application throughout every session from day one. In addition she discusses with the utmost patience and interest the weekly problems as they arise, always with a bright, cheerful and positive contribution. She has had an important role in helping me maintain my mobility.
Michael, Incomplete Spinal Cord Injury, 79 years old
After being diagnosed with Parkinsonís disease when I was 46, my main objective was to keep working. Dawn enabled me to do this successfully by manipulation combined with home exercise and good advice. She has a huge capacity for understanding the patient and is an extremely talented, intuitive, hands-on physiotherapist. I would not hesitate to recommend her to anyone.
Sue, Parkinsonís disease Sufferer, aged 58yrs.
Dawn has been treating me since we moved to the Cotswolds in 2011. I have an incomplete Spinal Cord Injury and, although I predominantly use my wheelchair to get around, Iím able to walk short distances with assistance. Over the years Dawn has worked with me to maintain my range of function and mobility and help me strengthen what recovery I have. As an expertly qualified Neurological Physiotherapist, Dawn has an excellent understanding of how each individualís needs differ; not only from one client to another, but how individually each personís condition can differ day to day too (depending on external factors such as fatigue, illness or an increase in tone). Iím always amazed at how I can complain of a pain or ache in one part of my body and Dawn will trace it to another part of body which is referring the pain elsewhere. Ever flexible in her approach to therapies, Dawn has worked alongside person trainerís in my local gym to help create a program of exercise uniquely for me, always keeping in mind how my body compensates for weak muscles and ensuring extra stress is not added to weak joints. She has also adapted accordingly her treatments for me throughout my last pregnancy and post-birth and assisted me with referrals to my Spinal Unit for splinting when necessary. I would not hesitate to recommend Dawn to anyone looking for physiotherapy. She is reliable, professional, and excellent at articulating how I need to make certain movements (crucial as I have impaired sensation and function) and, most importantly for me, knowledgeable in her field.
Emily, C5/6 incomplete SCI, 37 years old.
Since I left Stoke Mandeville last year, I have seen Dawn for weekly treatment. Her manner is both friendly and professional. She has a huge understanding of the workings of the body and checks mine thoroughly at each visit. Her exercise programme is carefully constructed to ensure progress is continuous and she is endlessly but critically encouraging. As a result of her treatment, my walking progress has gone from a very limited 'duck's waddle' to being able to walk indoors and on safe terrain outdoors without aid and only having to use one stick out of doors. Also my gait, stamina and speed have improved considerably. I can, and do, thoroughly recommend her.
Elizabeth, Cauda Equina Syndrome, 73 years old
To contact us for an appointment or regarding any queries please call 07816 768456 or email info@dawnburrow-neurologicalphysiotherapyservice.co.uk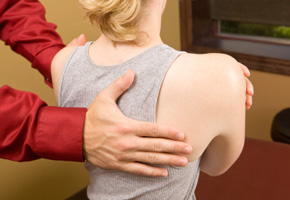 Conditions we treat
Services
Get in Touch
07816 768456