About Me
Career History of Dawn Burrow
I qualified as a Physiotherapist from Manchester University in 1996 with a BSc (Hons) Degree. The first 5 years of my career were spent working in hospitals within the Manchester region building up a broad knowledge base in different medical areas. I secured a senior position in charge of the Neuro Out-Patient Department at The Regional Neuroscienceís Centre, Hope Hospital, Salford, in 1999. It was here that I began my post-graduate Bobath training.
I then re-located to Surrey and took a full time position, as Clinical Lead at heads up! Stroke and Neurological Physiotherapy Service. I spent a very happy 5 years working with highly skilled Physiotherapistís. I was fortunate to work alongside, Anna Hamer, Bobath Tutor and practice proprietor, and develop my handling and clinical reasoning skills. While employed I set up a hydrotherapy service, a Parkinsonís Disease group (alongside the local Parkinsonís Disease Society) and a Functional Electrical Stimulation (FES) Service.
On leaving heads up! I had two children and I relocated to Oxfordshire. I then set up Dawn Burrow Neurological Physiotherapy Service in 2008, as I myself, couldnít find a service locally that allowed me to work as I had previously. To give people the time they need, both within a session, and in treatment frequency, for as long as they require.
I have continued to attend post graduate training and have completed Bobath courses to an Advanced level.
I am a member of the Chartered Society of Physiotherapy, Health and Care Professions Council, Physio First and Association of Chartered Physiotherapist interested in Neurology (ACPIN).
To contact us for an appointment or regarding any queries please call 07816 768456 or email info@dawnburrow-neurologicalphysiotherapyservice.co.uk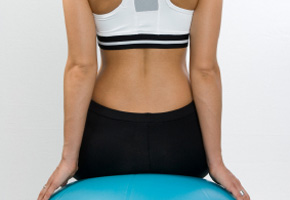 Conditions we treat
Services
Get in Touch
07816 768456